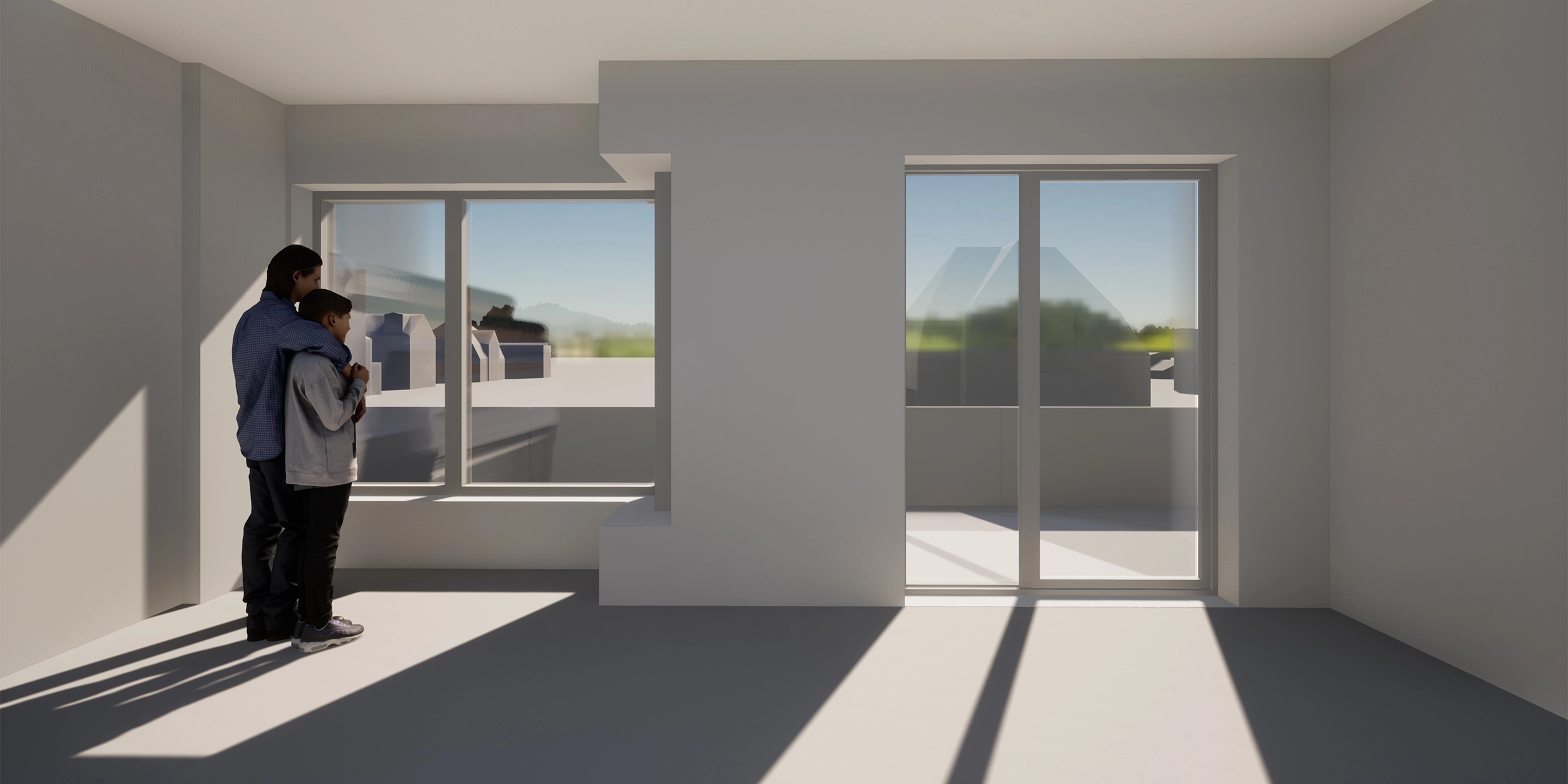 Sunlight in Dwellings
Increasing urban densification results in limited daylight and sunlight availability. A study of current (2019) daylight considerations in architectural practices and an analysis of daylight recommendations in standards and sustainability certificates such as BR18, EN 17037, DGNB, BREEAM, LEED and WELL, revealed a neglectance of direct sunlight exposure, especially in living environments. Through qualitative analyses, including interviews and a picture survey across Northern countries, five sunlight criteria was defined as: Sunlight Hours, Winter Sun, Morning Sun, Golden Hours and Magic Moments. The criteria formed the basis for the new tool. The analysis tool was developed in a Rhino/Grasshopper/Ladybug/Honeybee environment and with the aim to be adapted in the design phase of architectural workflow or as an additional analysis tool for existing buildings. Link to our conference article, published in eCAADe (Education and research in Computer Aided Architectural Design in Europe) can be found here.
The imagery illustrates a West-orientated living space at 9, 12, 15 and 18 o'clock during equinox under clear sky condition. 
This thesis project was developed in collaboration with Ida Neel Sælland and in dialogue with Ellen Kathrine Hansen and Merete Madsen.
Typology
Light and research, daylighting